Real Estate Sales Lawyers in Vancouver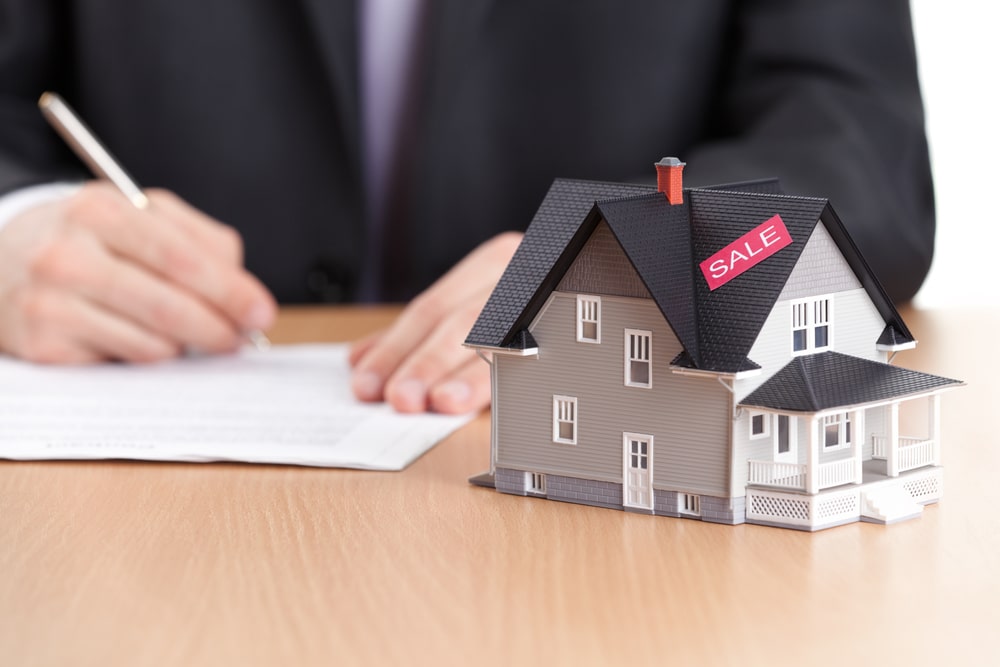 Experienced legal team helps you buy and sell real estate in B.C.
Buying and selling real estate in Vancouver can be an exciting experience. And, while you probably realize you need a realtor, you may not understand why you should also hire an attorney. The fact is most people know little about real estate behind the scenes — the place where a lawyer is needed the most.
At Castle Law LLP, our attorneys ensure every stage of the transaction process runs smoothly. We work alongside realtors and mortgage advisors to negotiate a deal that favors you as much as possible while also protecting your rights along the way.
We are proud to assist clients with the following real estate sales matters in Vancouver:
Closing representation

Contract review

Resolving home inspection problems

Registration or cancellation of mortgages

Clearing title issues

Disputes between landlords and tenants

Commercial leasing agreements
Our legal team is committed to helping you with your real estate endeavors throughout B.C. Whether you are at the start of your search, or need help closing, we're ready to provide you with trusted counsel at every turn.
What does a British Columbia real estate lawyer do?
A real estate lawyer can protect your rights and ensure that ownership of a property is transferred and recorded properly.
In addition, a lawyer can assist you with the following real estate sales related matters:
Land use
Land development and subdivision
Title transfers
Rezoning
Financing
Leasing
When do you need a real estate lawyer in B.C.?
A real estate attorney can do much more that simply assist you with buying or selling residential or commercial real estate in Vancouver.
Here are some situations where you may also require the advice of a residential real estate lawyer:
Leasing or renting a building or property
Transferring a property or estate to a beneficiary, executor, or surviving spouse
Handling succession or transfer plans for a family estate
Resolving land disputes between co-owners/neighbors
Unbiased legal advice regarding transactions with spouses
Situations where you may need a commercial real estate attorney include:
Advising land development, rezoning, or severance
Counseling clients on landlord-tenant disputes and issues
Refinancing of a property
Completing due diligence for land development
Renewing and negotiating lease agreements
Do I need a lawyer before I enter a real estate contract?
Technically speaking, no you are not required to hire an attorney before entering into a real estate contract. However, unless your background is in law or real estate, you may find the road ahead overwhelming. In many cases, prospective buyers do not contact an attorney until after they've already signed a contract. However, the sooner you seek counsel from an experienced attorney, the smoother the transaction process will be.
Further, your lawyer can perform due diligence on the residential property or commercial land you are considering. "Due diligence" simply means you are taking the necessary steps to investigate a building or property to ensure there are no legal issues that could impede a sale.
At Castle Law LLP, our team of attorneys can negotiate or mitigate any legal issues that you face as well as review your contract or purchase prior to signing.
Real estate lawyer responsibilities
There are many factors that determine a real estate lawyer's role in assisting a client, such as the type of property (residential or commercial), whether you are buying, selling, leasing, or renting, and whether you have signed a contract or not. 
While every property transaction is different, these are the basic responsibilities of a real estate lawyer in B.C.:
Gathering information 

Performing due diligence

Preparing and registering documents

Record-keeping and filing

Advising on mortgages, deposits, and other financial matters 

Negotiating with other parties
What does a real estate lawyer do for the buyer?
If you are planning on buying residential or commercial real estate in Vancouver, your attorney will have the following obligations:
Reviewing the title to confirm the seller has the right to sell, and to make sure no other issues affect the property

Reviewing the agreement of purchase and sale

Conversing with your mortgage lender on your behalf

Ensuring you understand the insurance requirements and that you have home insurance as well as title insurance if necessary 

Attending the signing of legal documents and ensuring you understand those documents

Holding closing funds in trust along with other funds provided by your mortgage lender

Transferring funds to the seller's attorney on time to complete the sale
What does a real estate lawyer do for the seller?
The responsibilities of a seller's attorney are slightly different from those of a buyer:
Reviewing the purchase agreement and other legal documents

Advising on the negotiations of the terms and conditions of the sale  

If necessary, facilitating the payment of the seller's mortgage

Attending the signing of legal documents and ensuring you understand those documents

Sharing legal documents with the buyer's attorney

Making sure all legal and financial closing conditions are fulfilled

Closing the transaction
Contact Castle Law LLP, for guidance with real estate sales & purchases in B.C.
Buying or selling a piece of real estate may be the largest transaction you make in your life. As such, it is vital that you proceed with confidence and security. At Castle Law LLP, our skilled team of lawyers can guide you at every stage of the process.
To discuss the sale or purchase of residential or commercial real estate in Vancouver, call or contact us online.
"I've truly never felt so confident and comfortable from the compassion, legal advice, support, and trust I have received from this law firm. Whitney is absolutely amazing. You are doing yourself a disservice by not using her."
— K. M.
Responsive and Supportive
"Heather Tyminski was responsive and supportive during my entire time working with her. She explained my options clearly, and I am satisfied with the outcome. I highly recommend her."
— A. B.