Commercial Real Estate Purchase Lawyers in Vancouver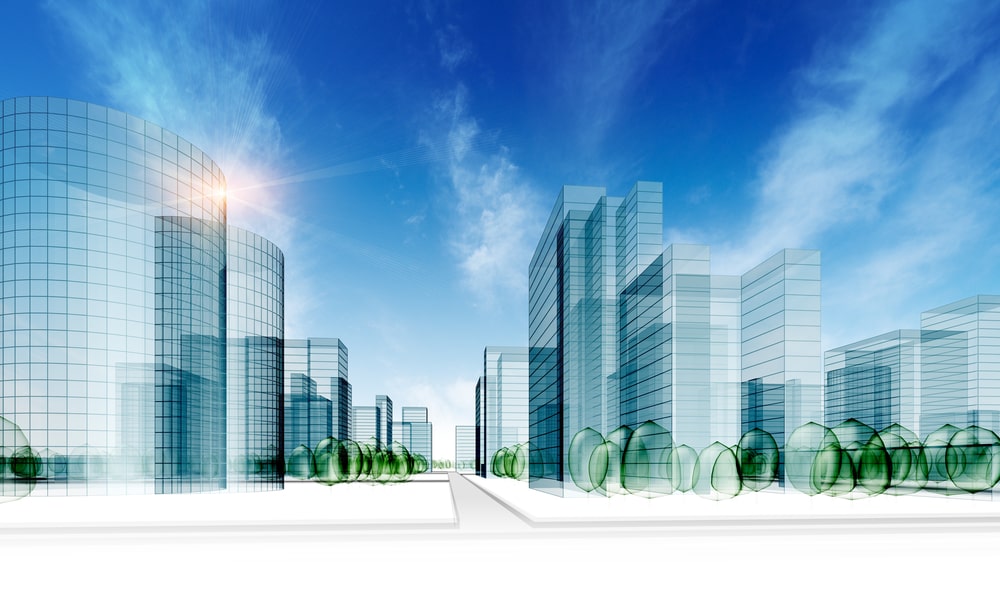 Experienced guidance from an established real estate firm
Purchasing or leasing commercial real estate can be an exciting endeavor. However, without professional guidance, it can also be a little overwhelming. Fortunately, Castle Law LLP, has you covered. Our knowledgeable lawyers are ready to protect your best interests at every turn, from negotiating the right deal to tailoring a sound sales agreement.
Commercial leases in Vancouver
A commercial lease agreement is a legally binding contract that allows a tenant to occupy and use a property for business-related activity for specified time at an agreed rate.
Signing anything without guidance from an experienced commercial real estate lawyer first can result in costly mistakes. No matter if you plan on purchasing or leasing commercial real estate, having a lawyer review the transaction can save you time and money.
The commercial real estate lawyers at Castle Law LLP, can review your commercial lease contract and provide a candid assessment of the deal, alerting you to any errors or problems that may arise. Additionally, our lawyers can conduct due diligence for both tenants and landlords. Our goal is to use our experience and knowledge to help you make commercial real estate transactions with ease and confidence.
What are the main considerations with commercial leasing?
When it comes to commercial real estate transactions, you need to address and understand the following three considerations:
Rental costs

Percentage rent — The tenant pays a flat rate in addition to an agreed upon percentage of the businesses' total sales.
Gross rent — Here, the tenant pays base rent as well as certain, specific expenses. However, it is the responsibility of the landlord to cover anything not included in the deal calculation.
Net lease — Under a net lease, or net-net lease, the tenant pays rent and a portion of the taxes (plus insurance in certain cases) on the property.
Triple-net lease — With a triple-net lease, the tenant pays: base rent, taxes and all maintenance costs.

Term of lease — When you obtain a commercial lease, the agreement is for a specified period, as explained in your contract. During your lease period, you are legally entitled to occupy the premises. Your lease agreement may also include a provision regarding renewal options after the lease is over.
Space & services included — Tenants should not sign any agreements unless the following details are covered:

Is the square footage advertised accurately?
Does the lease include parking?
Will the lease include ventilation, air conditioning, and heating? What about cleaning services
Who is responsible for insurance and taxes?
Who pays for maintenance?
Concerns such as these (and any others you may have), can be reviewed by your commercial real estate lawyers.
What should you consider when buying commercial real estate in British Columbia?
Commercial real estate is more complicated than residential real estate because it often involves multiple parties, larger properties, and more capital.
Since commercial real estate dealings generally involve more assets and higher value properties, it is vital that you conduct proper due diligence.
Also, you must consider other business factors such as project development, joint ventures, and limited partnerships as well as environmental concerns and zoning regulations.
At Castle Law LLP, our Vancouver commercial real estate lawyers are ready to assist you with the following due diligence concerns regarding commercial real estate:
We can conduct several necessary searches to ensure your next commercial real estate purchase or lease is a sound investment for your portfolio, including:
Title
Municipal
Property
Health authority
Site registry
Technical safety BC
Extra due diligence is also important when selling commercial real estate. Our lawyers can help you determine if a property owner has any legal or financial issues that could impede a transaction.
Examples of seller-related property searches we routinely conduct include:
Personal Property Registry and Bank Act searches — When purchasing personal property with commercial property, it's a good idea to check the Personal Property Registry and the Bank Act Security Registry to check for possible security interests.
Corporate search — When dealing with corporate sellers, our lawyers advise clients to conduct a corporate search to uncover valuable information including the company's full legal name, share structure, list of directors, and current status.
Canada Revenue Agency Search — A CRA search can uncover if a seller has outstanding arrears for GST or income tax.
Bankruptcy and insolvency search — If you are working with a seller that is bankrupt or about to go through bankruptcy, an insolvency search can determine if a prospective property will be vulnerable to creditors after you buy it.
Litigation search — When buying commercial real estate, a smooth transaction can save you time and money. Our lawyers can perform a litigation search to determine if a seller is involved in any legal matters that could complicate a potential sale.
Contact Castle Law LLP, for help with your commercial real estate purchase
Castle Law LLP, has extensive experience helping land developers, contractors, and business owners with every aspect of buying and selling commercial real estate in the Vancouver area. Whether you are looking to lease or purchase a retail or office location, we can offer you sound advice on how to move forward. To discuss your real estate matter with one of our knowledgeable lawyers, call or contact us online.
"I've truly never felt so confident and comfortable from the compassion, legal advice, support, and trust I have received from this law firm. Whitney is absolutely amazing. You are doing yourself a disservice by not using her."
— K. M.
Responsive and Supportive
"Heather Tyminski was responsive and supportive during my entire time working with her. She explained my options clearly, and I am satisfied with the outcome. I highly recommend her."
— A. B.