Construction Litigation Lawyers in Vancouver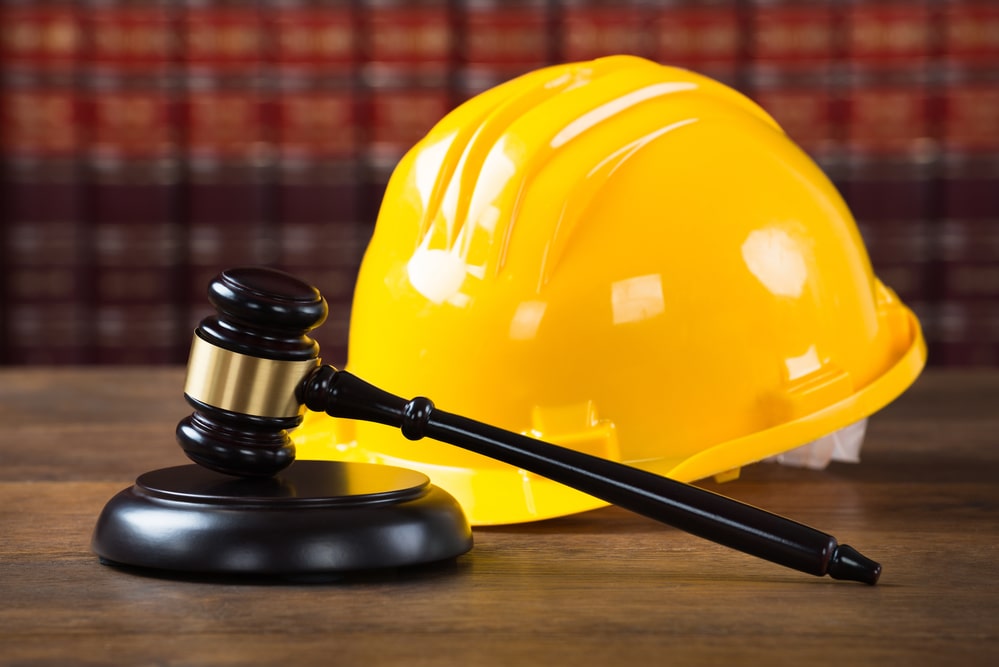 Skilled legal team ready to fight for your rights in B.C.
At Castle Law LLP, we realize that COVID-19 has created complications for commercial developers, contractors, consultants, material suppliers, and other professionals in the construction industry. Our knowledgeable legal team is experienced in representing general contractors, sub-contractors, material suppliers and owners on a wide range of issues from defect claims and builders' liens to contract disputes and delay claims.
Our goal in representing you is to resolve your legal issue as quickly and cost-effectively as possible. While most cases are settled through negotiation, mediation or arbitration, rest assured, we are prepared to enter fierce litigation to protect your assets and advance your interests if necessary.
Construction contract disputes
Even a minor contract disagreement can disrupt a major land development project. Our lawyers can help you draft and review construction contracts to ensure they are comprehensive, clear, and sound. In the event that you face a construction contract dispute stemming from extras, change orders, payment, or party obligations, we can move swiftly to identify underlying issues, negotiate with signing parties, and begin the alternate dispute resolution process. Should arbitration or mediation fail, we can then represent your interests before the court.
Regarding construction contracts, we provide the following legal services:
Drafting RFQs, RFPs and additional procurement documents
Drafting and negotiating contracts
Infrastructure advice and counsel
Advice on public‑private partnerships
All aspects of obtaining and maintaining a construction insurance policy
When a legal issue of any kind threatens to interfere with your building project, you need professional help. After all, every second that passes is costing you time and money. A skilled attorney can assist you in finding the best legal course to protect your rights and get your project moving again.
Delay claims
Castle Law LLP, has vast experience in preparing, presenting, and litigating delay claims on behalf of contractors as well as owners. While meditation is often favored in resolving delay claims, our attorneys are equally skilled in arbitration and litigation. After assessing your case, we can determine your legal options and advise you on the best path forward.
Building liens
If you are a material supplier, architect, or contractor, you can use a builders' lien to ensure payment of invoices. However, since you only have a 45-day window to file a lien claim under the Builders Lien Act, you need to make sure you retain the services of an experienced and reputable attorney as soon as possible. At Castle Law LLP, our legal team has the experience and knowledge to help you file your claim accurately and on schedule.
After your claim of lien is filed, our lawyers can negotiate payment on your behalf or, or if required, enforce your claim of lien through litigation in B.C. Supreme Court. Quick and efficient elimination of liens from title can mean the difference between a successful project and one plagued by legal issues, delays, and increased overhead. Castle Law LLP, has experience posting cash or lien bonds in order to remove building/construction liens. Should negotiations be unsuccessful, we can apply to the court on short notice to protect your interests.
Defect claims
Unfortunately, defects can sometimes arise in construction work, unbeknownst to anyone. Then, years after the project is completed, the issues are discovered or problems with the structure may start to appear and indicate the presence of a defect. Of course locating, repairing, or removing construction defects can be costly and time-consuming. You may be required to work with or even against, current or past building owners, insurers, material suppliers, engineers, contractors, and architects.
Castle Law LLP, is experienced in handling claims of all size from simple repairs to complex litigation issues with multiple parties. Whether through mediation, arbitration, or going to court, we are determined to help you resolve your defect claim issue in B.C.
How does a construction lawyer help contractors?
Our attorneys assist Vancouver contractors with the following legal matters:
Drafting contracts — When a business or property owner hires a contractor, they enter into a legally binding contract with the contractor. A construction attorney can help draft, review, negotiate, and amend construction contracts on behalf of contractors. The contract should be thorough, sound, and clearly explain the contractual obligations of all signing parties. At a bare minimum, it should lay out the handling of insurance, unforeseen circumstances, scheduling delays and job site conditions.
Protecting payments — We work diligently to help you recover full payment as promised in your contract, which may include the cost of labor, equipment, and materials. Further, our attorneys can file a claim for any outstanding funds, or assist you in filing a mechanics lien. Should a claim for payment be made against you, we can rush to your side and defend your rights.
Assisting with construction proposals — We frequently assist our client with requests for proposals, bidding on proposals, and IFB invitations for bidding.
Submitting construction claims — Our experienced attorneys can file a civil action on your behalf for a wide range of issues such as unexpected worksite conditions, design defects, job delays, project disruptions, or any other matter that interferes with your contractual obligations.
Seven phases of construction litigation
When construction disputes cannot be resolved through mediation or arbitration, litigation may be necessary.
These are the basic steps of the process:
Case investigations — First, attorneys will gather information and talk to witnesses to determine if there is enough evidence to support your claim.
Pleadings — Depending on the nature of your case, your lawyer can draft different pleadings. If you are bringing a civil suit against another party, we can help you draft a summons and complaint. If you are defending against a claim, our attorneys can investigate and formulate a response.
Discovery — During this phase, information is exchanged between attorneys. The process may involve requests for production or admission, depositions, and interrogatories as well as protective orders, motions to compel, and summary judgment motions.
Pretrial — At this time, parties may settle their differences out of court to avoid a trial. If no agreement can be reached, a trial date must be set. Your attorney will end the discovery phase and begin preparation for trial.
Trial — The trial is when your lawyer can advocate on your behalf, prep witnesses, present testimonies, and evidence, cross-examine witnesses, and prepare opening and closing statements.
Settlement — At any point, a settlement may be reached. Our legal team can negotiate with the opposition through alternative dispute resolution methods like arbitration to help you reach a fair agreement.
Appeal — Should you be unhappy with the trial outcome, you may appeal the court's decision. Our lawyers can identify issues for appeal, collect additional evidence, devise appellate strategies, draft appellate documents, and argue on your behalf before the appellate court.
Contact Castle Law LLP, for construction litigation in Vancouver
Castle Law LLP works tirelessly to help B.C. clients resolve complex construction disputes quickly and affordably. To discuss your case with an experienced litigation attorney in Vancouver, call or contact us online today.
"I've truly never felt so confident and comfortable from the compassion, legal advice, support, and trust I have received from this law firm. Whitney is absolutely amazing. You are doing yourself a disservice by not using her."
— K. M.
Responsive and Supportive
"Heather Tyminski was responsive and supportive during my entire time working with her. She explained my options clearly, and I am satisfied with the outcome. I highly recommend her."
— A. B.