Builders Liens Lawyers in Vancouver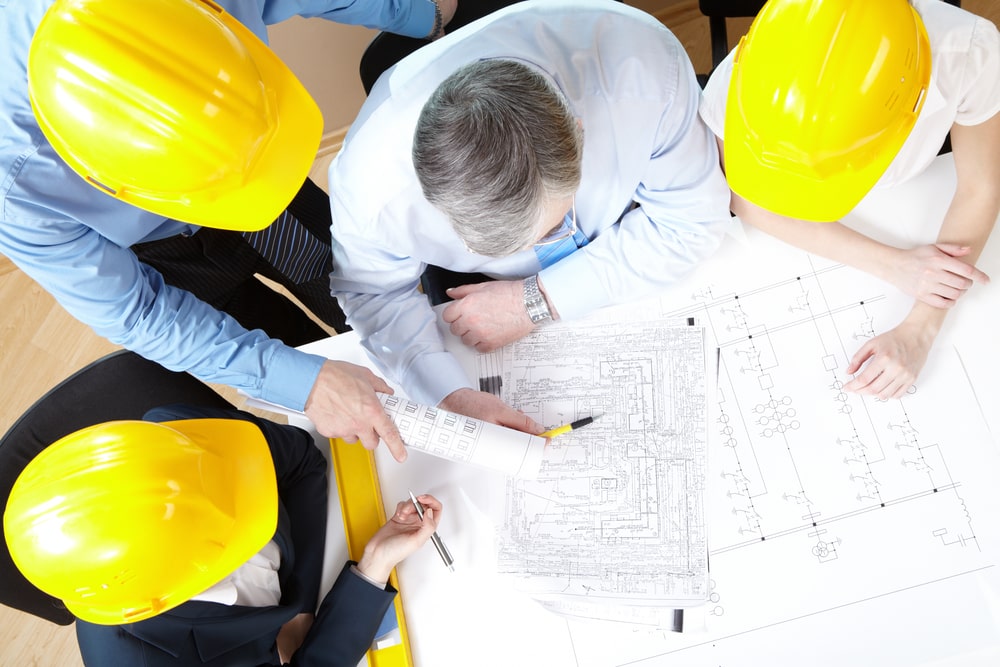 If you work on a construction project and encounter payment problems — whether you are a contractor, subcontractor, materials supplier or are otherwise engaged in the project — you need to be aware of your rights and obligations under the Builders Lien Act.
This is the main legislation dictating how building project payment issues are resolved in British Columbia. It is complex and includes some strict timelines for making a claim but the builders lien lawyers at Castle Law LLP have comprehensive knowledge of the Act and can help disputing parties find a solution.
If you run into problems during a construction project in Vancouver and need to claim under the Builders Liens Act, we can help you file and progress your claim.
What is the Builders Lien Act?
A builder's lien is a legal claim registered on title to a property as security for an alleged debt for work or materials supplied on a building project.
The Builders Lien Act is a British Columbia law that outlines the rights and obligations of workers and suppliers on construction projects in B.C. It also provides guidelines for remedies for payment issues that may occur on these projects,
It helps ensure that correct and timely payments are made from contractors through to suppliers and everyone in between involved in building projects in the province.
Why would someone file a builder's lien in BC?
Generally, a builder's lien is filed against a property by a claimant who has not been properly compensated for the work performed or the supplies provided to a construction project.
The lien acts as a security for this lack of payment. It may be the responsibility of a contractor or property owner to settle the amount — or remove the lien if the claim is invalid (no payment is due).
Who can file a builder's lien in BC?
Builders' liens can be filed against a property by any party that works on the project, Generally, in B.C. this is one of the following types of building professionals:
Architects
Engineers
Suppliers
General workers
Contractors
Subcontractors
How long do builders' liens last in BC?
A builders' lien claim lasts for up to one year from the filing date.
A claimant must take legal action within a year by filing a Notice of Claim in the Supreme Court and filing a certificate of pending litigation (CPL) against the property at the Land Title Office where the property is registered.
The one-year period can be shortened to 21 days by a property owner sending the claimant a Notice to Commence an Action, which effectively forces the claimant to file a lawsuit or remove the lien.
If the claimant does not take legal action within the prescribed period, the lien can be removed after three weeks.
How can a lien be removed in BC?
If a lien is placed on the title of a property you own, it may or may not impact you.
In many cases, the lien will not impact you and the matter will be resolved in due course — up to a maximum of one year.
However, if you plan to sell the property or a mortgage renewal or refinancing is due, the lien could negatively impact this process and it may be necessary to take steps to remove it.
If no notice of claim is filed at the Supreme Court by the claimant, a property owner can apply to the relevant Land Title Office (LTO) to remove the lien. If an owner wants to have the lien removed before then, he or she may be able to instruct the contractor to remove the lien.
For instance, if the contract designates the contractor as the party dealing with any liens filed, the contractor will be responsible for removing the lien. This may be requested even if there is no such clause, especially if the head contractor has already been paid for the work that the lien claimant is seeking payment for.
If this doesn't work, a property owner may be able to remove a lien by taking any of the following steps:
Applying to the Supreme Court and paying the holdback funds into court until the matter is settled (see the below section on builders' lien holdback accounts).
Issuing a 21-day Notice to Commence an Action, which forces the claimant to file a lawsuit within 21 days or have the lien removed by the relevant Land Title Office (a potentially risky move if the claimant is prepared to file a lawsuit).
Paying out the claimant so the lien is removed (usually after negotiations).
Paying the amount of the lien into trust under a letter agreement.
Applying to the court to have the lien removed (if it is frivolous).
Is there a deadline to file a builder's lien?
A builder's lien must usually be filed within 45 days of project completion in B.C. If it is filed after this period has expired, it may be removed by an application to the appropriate Land Title Office.
What is a builder's lien holdback?
Under a builder's lien holdback arrangement, the property owner holds back 10 percent of each payment made to a contractor.
This may be a good idea for B.C. property owners managing constriction work — for two main reasons:
It provides peace of mind for contractors/subcontractors that a pool of money can be used to make payments on any builder's lien claims that may be filed (though it does not provide guarantees of payments to contractors/subcontractors).
It limits the property owner's liability from lien claims made against the property. Under the Builders Lien Act, when an owner complies with the holdback provisions, his or her liability is a maximum of the 10 percent holdback set aside or any unpaid balance of the contracted price (whichever amount is greater).
The Builders Lien Act can be challenging to navigate. If you need help with claiming unpaid compensation for construction work or defending/removing a builder's lien, contact a Castle Law LLP real estate lawyer as soon as possible.
We can advise you of your options during a confidential 30-minute telephone or video consultation. Call now at 778-331-1171 to arrange.
"I've truly never felt so confident and comfortable from the compassion, legal advice, support, and trust I have received from this law firm. Whitney is absolutely amazing. You are doing yourself a disservice by not using her."
— K. M.
Responsive and Supportive
"Heather Tyminski was responsive and supportive during my entire time working with her. She explained my options clearly, and I am satisfied with the outcome. I highly recommend her."
— A. B.