Real Estate Litigation Lawyers in Vancouver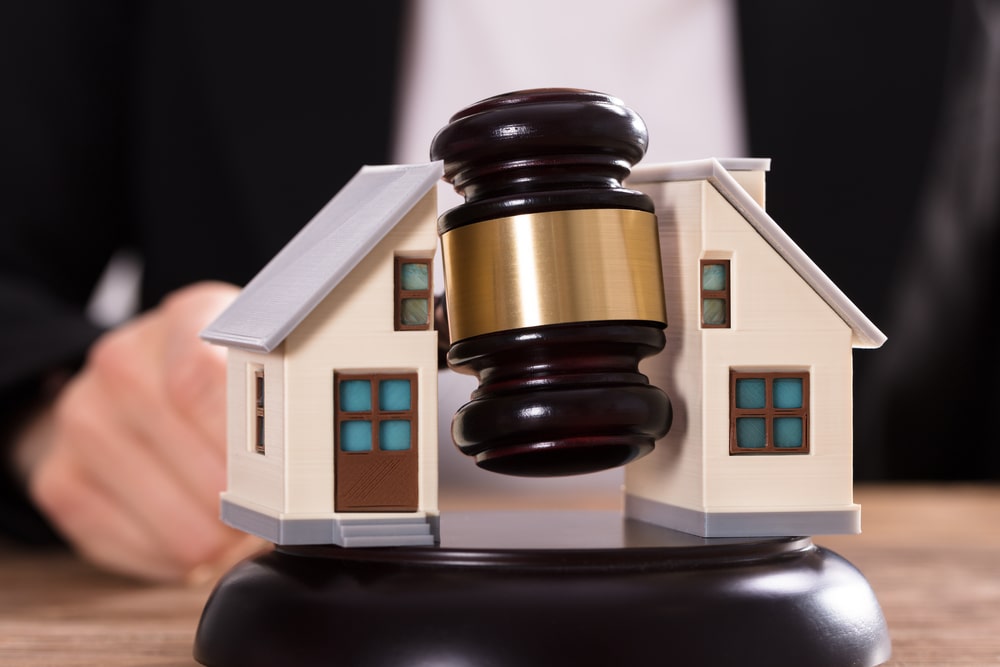 Tenacious legal team ready to stand by your side
No one expects litigation when looking to buy or sell property in Canada. However, conflicts sometimes arise among even the most amicable parties. The best way to avoid litigious issues with real estate buyers, sellers, or lenders, is to retain the services of a skilled attorney as early in the transaction process as possible. At Castle Law LLP, we work diligently to help our clients navigate the real estate market with confidence.
Whether you need help resolving a breach of contract issue, an undisclosed lien or any other real estate related dispute, our litigation lawyers are ready to fight passionately for your legal rights.
Residential real estate sales and purchases
In real estate transactions, when one party cannot fulfil their contractual obligations, a dispute may arise. A conflict may also occur because a prospective buyer lacks sufficient funding. Or, the buyer may have discovered something about the property that makes them suddenly change their mind.
On the other hand, a seller may choose to abandon a transaction in hopes of taking advantage of sudden market changes that could net a higher sale profit. When this is the case, the buyer may suffer losses if they've begun initiating a sale of their own property, or if they passed on another property.
Even after a real estate transaction is completed, a dispute may arise. For example, if a buyer purchases a property but then later discovered it was misrepresented or unable to be used as advertised, they may have grounds for a legal dispute.
No matter what type of real estate issue you encounter, make sure you seek advice from an experienced attorney before moving forward.
Laws Applicable to Real Estate Litigation
In Canada, there are a wide range of laws affecting the real estate industry. At Castle Law LLP, we have an in-depth understanding of all government regulations related to property transactions in B.C., including:
Depending on the circumstances of your real estate dispute, common law remedies may also be available. For more information, consult a knowledgeable Vancouver real estate attorney.
Common causes of real estate litigation in B.C.
At Castle Law LLP, we have considerable experience filing, negotiating, and litigating claims against real estate agents, buyers, and sellers. Generally, there are three reasons a real estate dispute occurs:
Breach of contract
Any signing party may breach a contract if they fail to fulfill their agreed-upon obligations. For example, a seller suddenly gets cold feet and decides they want to pull their home from the market. It is important to understand that a breach can be actual — the seller abandons the sale, or anticipatory, meaning they've indicated through words or conduct that they intend to break contract.
Misrepresentation
When a real estate agent or home seller misrepresents a property, the buyer may suffer damages, triggering a dispute. This commonly occurs when an agent or the seller intentionally conceals a known issue or underlying problem of the property. For example, the seller has a nearby stream on the property that is known to flood the yard and home. To expedite the sale of their home, they knowingly hide this information from the buyer. As a result, the buyer may face costly renovations and difficulty reselling the property.
There are three different types of misrepresentation in real estate:
Innocent
Fraudulent
Negligent
Depending on the type of misrepresentation, the remedy may be damages and/or rescission. Rescission dissolves the contract as if it was never created and any terms of the contract are no longer enforceable.
Frustration
When an event makes a contract impossible to complete, the contract is considered "frustrated", and is thus unenforceable. According to Folia v Trelinski:
"The event in question must have occurred after the formation of the contract and cannot be self-induced. The contract must, as a result, be totally different from what the parties intended… The change must totally affect the nature, meaning, purpose, effect and consequences of the contract…"
For example, a newly purchased home is destroyed in a natural disaster following the signing of the Contract of Purchase and Sale but prior to the possession date.
For a property to be "frustrated", three things must be true:
One or more party cannot carry out the contract or parts of the contract.
The event causing the inability to fulfill contract obligations was beyond the control of any signing parties.
The contract was drafted without any provision detailing how to remedy such an event or the resulting consequences.
Should all three of the above elements be present, termination of the contract and restitution may be awarded.
Contact Castle Law LLP, litigating complex real estate disputes in Vancouver
Castle Law LLP, is dedicated to helping residents of B.C. with all aspects of buying and selling property. Unfortunately, not every real estate transaction goes smoothly. If you are facing a contract dispute or other litigious issue, our legal team can move swiftly to protect your rights.
To discuss your case with an experienced real estate litigation lawyer in Vancouver, call or contact us online today.
"I've truly never felt so confident and comfortable from the compassion, legal advice, support, and trust I have received from this law firm. Whitney is absolutely amazing. You are doing yourself a disservice by not using her."
— K. M.
Responsive and Supportive
"Heather Tyminski was responsive and supportive during my entire time working with her. She explained my options clearly, and I am satisfied with the outcome. I highly recommend her."
— A. B.